Congratulations to Vito Sportelli and Andrea Peconio, Coffee Mixologists – Amsterdam 2018 Champions.  The next Coffee Mixologists will take place in Los Angeles from 9-11 November 2018. Click here to apply.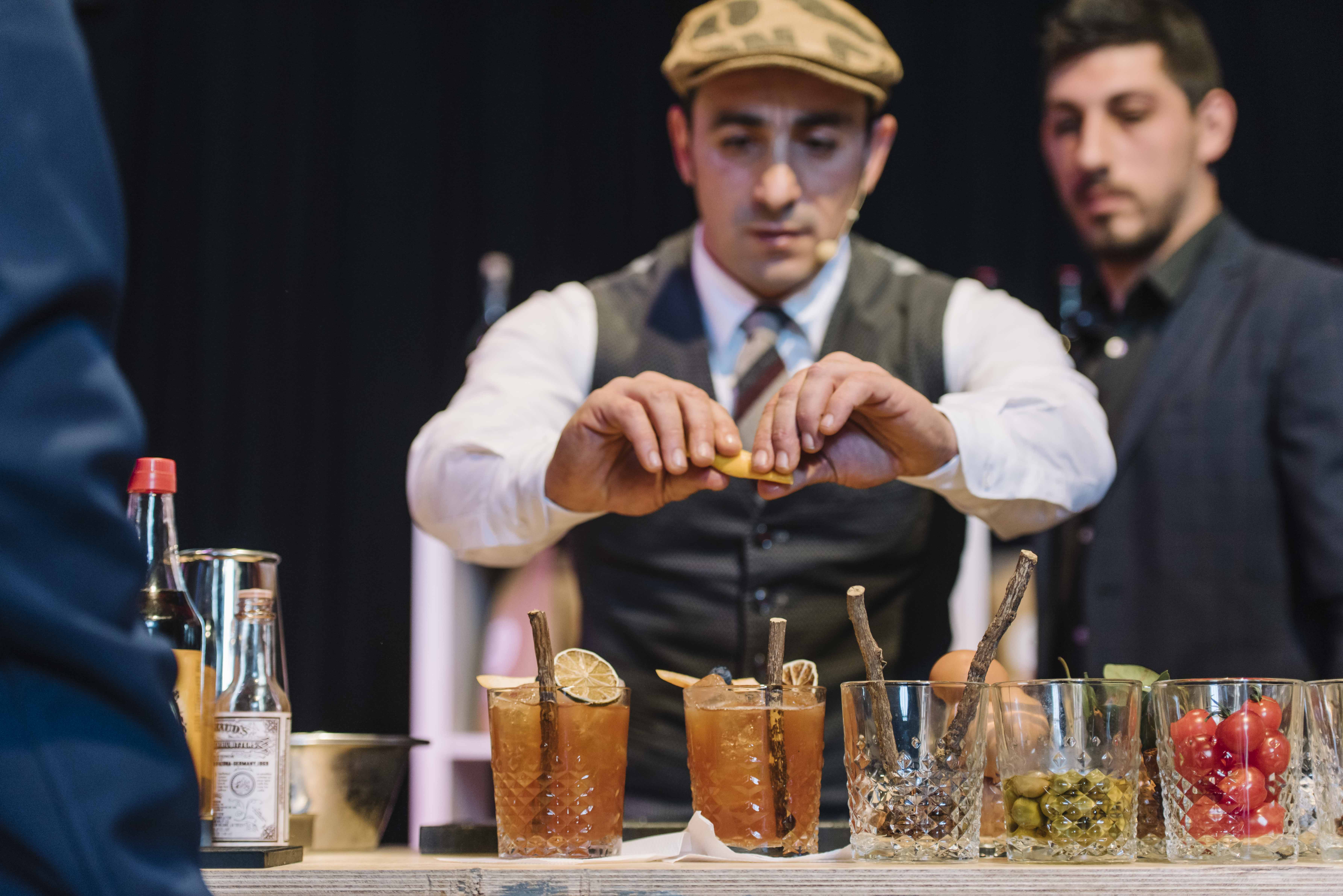 To keep you busy until then – and for some coffee cocktail inspiration – here are all the finalists from this year's competition in Amsterdam.
The Contenders
It's time. After weeks of deliberation and having watched hours of footage, we can now reveal the final 8 contenders. They've brewed, ground, poured, and stirred in a bid to impress, and it totally worked.
Here they are…
BARISTA: Ignat Kovalev
REPRESENTING: Barista school "Taste Academy" De Zeeuwse Branding
MIXOLOGIST: Alena Kovalev
REPRESENTING: DICTATOR Bar
---
BARISTA: Haneul Lee
REPRESENTING: Latteart Trainer of Barproject Academy & Barmanager of Estesia (Detox Green Bar)
FROM: Italy
MIXOLOGIST: Andrea Peconio
REPRESENTING: BartendingTrainer of Barproject Academy & barmanager of Kabuki
FROM: Italy
---
BARISTA: Aart Eskes
MIXOLOGIST: Gaston Jastrzebski
---
BARISTA: Natalia Bruch
REPRESENTING: 0 : Restaurant & Bistro
MIXOLOGIST: Anatoly
REPRESENTING: 0 : Restaurant & Bistro
---
BARISTA: Paul Ross
MIXOLOGIST: Dan Fellows
REPRESENTING: Origin Coffee
---
BARISTA: Nisan Agca
MIXOLOGIST: Burak Ayaz
REPRESENTING: Tribu Coffee
---
BARISTA: Milou Savelkoul
REPRESENTING: ontheroad hospitality
MIXOLOGIST: Alina Doll
---
BARISTA: Fabian Dryden
REPRESENTING: Playground Coffee & Bar
FROM: Bristol
MIXOLOGIST: Zack Reed
REPRESENTING: Playground Coffee & Bar; Witch and the Wolf
FROM: Bristol